IN PRISE OF UNSTABLE

The vinifications and aging of Vins Nus happen in the Laabs. The conditions and environment of the Laab favour spontaneity and authenticity in the vinification process. It's an experimental lab-cellar where mostly fermentations without intervention are carried out. When ageing time management (in relation to diverse formats and materials of the containers) becomes key factor for the wines' elaboration.
Ovoid shapes and ceramic materials of different porosities predominate, next to small steel tanks and some isolated old puncheons.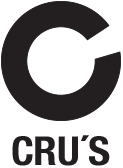 MICROWINES
The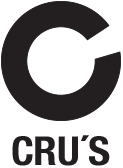 are based on small formats of non-blended wines. They allow us to discover and go deeper into  of microvinifications that come from: rare varieties, vineyards almost extinct or hard to find, other experimentals…
"Cru" means raw, unsweetened; paused evolution of wines that are juices. Specific, almost primitive…
Small capacity recipients are also used (demijohn, porcelain eggs…) for restful ageings.